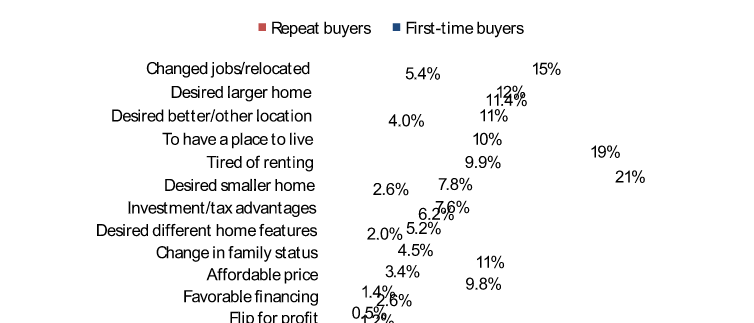 People are motivated to buy a home for a myriad of reasons, reasons which differ between first-time homebuyers and repeat buyers.
The following is a graph based on a recent survey of homebuyers, conducted by the California Association of Realtors, which depicts the reasons the homeowners bought their homes.
You can see how the reasons vary from first time homebuyers to repeat buyers.
To view the graph online, click the link below, scroll toward the bottom of the article and click "Top reasons for buying."
http://www.car.org/newsstand/newsreleases/2015releases/2015buyerssurvey?view=Standard
Whether you are looking for a larger home, are tired of renting or have recently changed jobs, we will help you find what you are looking for—we turn your real estate dreams into reality.
Give us a call  if we can be of service.