About
---
About Ken Shapiro and Silverwood Properties
A Practical Approach to Buying and Selling Real Estate
"To anyone who is trying to do anything in real estate, whether it is investing, or just plain buying a house to live in or sell their home,
no one will work harder or smarter for you than Ken and his team at Silverwood Properties."—Brad W.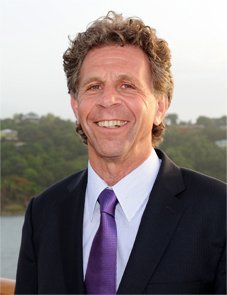 Office : 213-250-4404
---
  Mobile : 818-237-6963
---
  Fax : 213-250-4406
---
   kenhshapiro@gmail.com
---
  BRE#: 01881308

Meet veteran real estate broker Ken Shapiro, the owner of Silverwood Properties, a boutique real estate firm in the heart of Echo Park which specializes in investment and residential properties. And more recently, he as added to his menu of expertise commercial property as well.
Ken and his office staff serve the sought-after communities of Echo Park, Los Feliz, Silverlake, Eagle Rock, Highland Park, Angelino Heights, Mt. Washington, Glassell Park and downtown Los Angeles, Westlake, Koreatown, East Hollywood, Montecito Hts, Lincoln Hts, El Sereno and Boyle Hts..

---
In the Top 1% of All Selling Agents in L.A.
Ken is honored to be rated in the top 1% of all L.A. selling agents and the top 3% of all L.A. agents by HomeLight, the nation's largest real estate referral organization.
In its analysis of his performance, HomeLight also noted that Ken:
Has sold 65% more properties in Los Angeles than the average agent
Is a skilled negotiator who sells homes for top dollar above list price
Sells homes quickly with listings that have sold in as little as five days
Is a single-family home expert who works with over 65% more single-family homes than the average agent
Gets the job done by closing 112 more home sales than the average agent
Take Advantage of Practical Knowledge of the Market and Locations
Ken began Silverwood Properties in 2005. Already experienced in sales and business administration, Ken was drawn to the Echo Park real estate market. Impressed by the area's revitalization, he earned his broker's license and opened the doors to Silverwood Properties. With an initial focus on Echo Park real estate, Ken developed in-depth knowledge of the area for investors, those interested in Echo Park homes for sale, and property owners who wanted to sell.
Rather than rely on market reports alone, Ken went out to discover what was really happening in the community by visiting the homes of countless Echo Park residents. Through this experience, Ken acquired a behind-the-scenes look at the Echo Park real estate market and its dynamics. From there, Silverwood Properties took off and Ken expanded his focus and knowledge to include Silverlake real estate, Los Feliz properties, Eagle Rock real estate, downtown properties and other adjacent communities of Northeast L.A.
Importantly, Ken has assembled an impressive array of highly competent and reliable professional associates who he can make available to his clients, whose skills are often required or needed in the process of buying and/or selling real estate. These include: mortgage brokers, handymen, stagers, home inspectors, gardeners, contractors, (both GC as well as all construction trades) 1031 exchange specialist and also tax specialists.
Enjoy a Realistic Approach and Proven Track Record
Today, Ken is one of the top Broker/Agents in Echo Park, Northeast L.A. and the surrounding area and in the top five percentile of agents nationwide. The dramatic increase in investment real estate in Northeast L.A. has been due, in no small measure, to Ken's diligence and skill in uncovering investment gems in this area. Through his years of hands-on experience, continuing education and market intelligence, he has become one of the most requested real estate brokers by investors, buyers and sellers.
"I am a firm believer in a realistic approach to real estate," says Ken. "A real estate transaction is a big deal for any client, regardless of whether the client is buying or selling. No matter which, these people want options that are both profitable and practical. I work to provide these by taking care to really understand the clients' needs, staying immersed in the market and keeping both feet on the ground. At the end of the day, I really enjoy helping people achieve their real estate goals."
In addition to meeting the training requirements for his realtor license, Ken has also studied specialty real estate courses in law, economics and appraisals. He is also a certified EcoBroker, a designation for brokers who have been educated on the environmental and energy features of real estate for "green-conscious" clients. Ken is also highly trained in business administration, financial management and human resources.
Get the Real Estate Deal You Want—Call Ken Shapiro at Silverwood Properties
Accurate home valuations, market trends, available financing, the hottest investment properties, local schools, shopping and public services are all part of Ken's knowledge base regarding the communities he serves. Personal commitment to each and every client by all Silverwood staff, realistic assessments of the of real estate values and trends and responsive client communications are all hallmarks of Ken Shapiro and Silverwood Properties.
Whether you are an investor, home buyer or seller, call Ken Shapiro today for a realistic approach to fulfilling your real estate goals.